.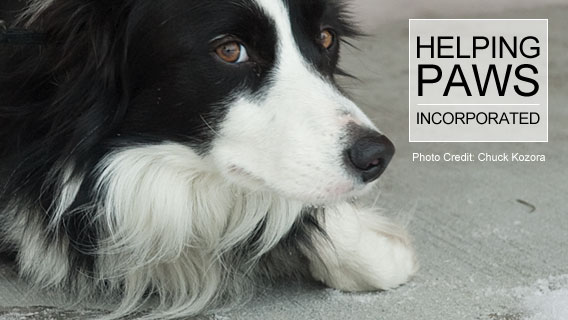 Helping Butler County and surrounding area rescue groups save lives.
Make a difference in the life of a dog or cat
Volunteer Your Time
Consider helping as an Animal Handler, Arts/Crafts, Baker, Foster Home or Tabling at various events.
If you are interested in volunteering, please fill out the volunteer application below and send it to us. You will be contacted after receipt of the application. Thank you for your interest.
Make a Donation
All charitable contributions are tax deductible. Cash donations are given to local animal rescue groups to be used for medical expenses such as shots, spaying/neutering, etc. Other donations gladly received are: Dog/Puppy Food (Dry or Can), Dog Toys/Treats, Dog Beds, Cat/Kitten Food (Dry or Can), Cat Toys, Cat Litter, Blankets, large towels, comforters, bed spreads
Sign-up!
Our Mission
Helping Paws is a small group of volunteers committed to supporting local Butler County and surrounding area animal rescue efforts through fundraising, assisting in finding animals forever homes, the public education of responsible pet ownership and promoting spay and neuter programs.